Durex Play Massage Aloe Vera Gel 200ml in Bangladesh

Durex Play Soothing Massage is mixed with Soothing Aloe Vera. It is gentle enough to use in whole-body massage as well as in intimate areas. This water lubricant gel is soluble and easily washed off. Durex Aloe Vera Gel has no added fragrance. Durex Play Massage Aloe Vera Gel 200ml Water-based and washed off easily.
Even after creating a sensual experience for both of you, Durex Aloe Vera Massage Gel can reduce vaginal dryness and close discomfort.
This Aloe Vera Gel is also suitable for oral, vaginal & anal sex. It is not a contraceptive and does not contain spermicides. Aloe Vera Play Gel may slow sperm down.
You can buy this product from us at a reasonable price. You can order home delivery from anywhere in Bangladesh.

How to Use Durex Play Massage Aloe Vera Gel
Step-1: Firstly, remove the cap by pulling it upwards.
Step-2: Then, push the sides of the bottle with your fingers.
Step-3: Smooth the lube wherever you like.
Step-4: Use more whenever you feel the urge.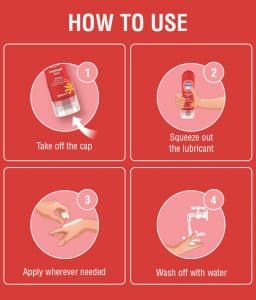 Caution
Keep the gel in a Cool & Dry Place. Keep away from direct sunlight. One more thing, Keep the gel far away from children.
Follow us on Facebook.