Durex Play classic Gel 100ml in Bangladesh is the best lube gel
Durex play classic Gel in BD is a light, silky lube that packs a punch. Containing jojoba and vitamin E; our specially formulated blend of ingredients enhances the touch between you and your partner. It's time to take the cake with dessert (and under) like never before. Durex quality knows no bounds, so it's safe to say that every single one is the product of an experience tried and tested – from standards for raw materials to testing for strength, efficacy, appearance and smell out in the field at home or abroad. So why not slide on over now? We can tell you there's been plenty of 'dessert' coming your way with this gel!
FAQ of Durex classic lube
What is the benefit of Durex Classic gel in BD?
Durex classic lube is perfect for the nights when your partner is away and you're feeling lonely. This personal lubricant 2-in1 can help ease vaginal dryness as well as intimate discomfort, whilst improving intimacy by helping to relieve stress. It's not a contraceptive so there's no need to worry about pregnancy; it doesn't contain spermicide either meaning that this will work great with any type of sexual encounter – anal or oral sex included! Durex play lubricants may slow down sperm but they won't stop them completely making these lubes an excellent choice if you want some extra protection from unwanted pregnancies while still having fun in bed 🙂
What is Durex Classic gel?
Durex Basic condoms are pre-lubricated with the silicone-based lubricant that adds pleasure and safety during sex. The condom also has a reservoir for extra fluids to keep things going!
Why does Durex Play classic Lubricant best?
The lubricant is water-based and it does not feel gross or sticky.
It's also skin-friendly, which means that the material will cause less irritation than an oil-based lube would if rubbed on the sensitive areas of the body like the genitals or anus.
It won't make you smell weird either because unlike other fluids such as urine, semen, sweat, etc.
Saliva cannot be absorbed by latex condoms so there are no health risks when using this kind of product with contraceptives!
How to apply Durex Play classic lube:
Have you ever thought about what it would be like to have your partner lick a lollipop? If not, that's because the experience is so good. The same thing goes for oral sex when using our new product – Durex Play classic Gel! Just apply this sweet-smelling gel and get ready for an unforgettable treat with your lover.
Take off the cap and just squeeze gently smoothing the Durex Play classic lubricant all over yourself; both inside of you as well as on any external areas where skin meets the skin (including nipples). You can also use it externally around sensitive areas such as near or under the eyes without getting irritated from rubbing chemicals into them later in life, creating uncomfortable allergies due to dryness during ageing.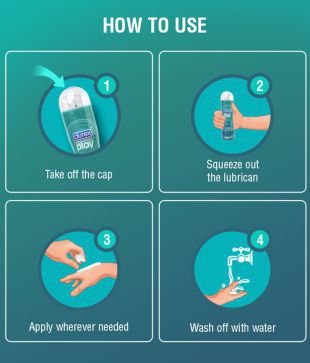 visit uk durex official site to learn more.