Durex KY Jelly Personal Lubricant Gel in Bangladesh
Now, you can get the Durex KY Gel from Bangladesh. We are delivering the Durex KY Gel all over Bangladesh. And the price of Durex Play Gel is not high at all. We are giving this product at the cheapest price in Bangladesh.
Durex KY Lubricant Gel made with many ingredients, such as Water, Glycerin, Hydroxyethyl cellulose, Chlorhexidine Gluconate, Gluconolactone, Methylparaben, Sodium Hydroxide, etc.
It also made for real good sex.
Durex Lubricant Gel does not interfere with conception. So, KY Gel is safe for pregnancy.
It will Give extra lubrication for increased pleasure due to vaginal dryness in women.
Relieve the symptoms of vaginal dryness – Relieve itching, burning, irritation, aches, or pains during sexual intercourse that can affect your sexual intimacy.
How to Use Durex KY Jelly Personal Lubricant Gel:
It's a very useful thing. During sexual intercourse, a kind of liquid lubricant comes out from the genitals of men and women, which makes sexual intercourse painless and comfortable. Sometimes his genitals do not get slippery during orgasm. As a result, it becomes difficult to enter and operate the penis.
We also have the latest cheeky cherry flavored lubricant gel product that you can buy.
FAQs
Q: Why should I use lubricants?
A: The use of lubricant gel enhances good sex sensations and adds a bit of fun. The Durex Lubricant Play Gels have been specially designed to make sure that you enjoy the best experience.
Q: Are Lubricants safe to use with condoms?
A: Yes, you can use all  Condom. It doesn't have any side effects.
Q: Do lubricants affect pregnancy?
A: Lubricant Gel is safe for pregnancy. Because it does not interfere with conceptions.
KY gel in Bangladesh: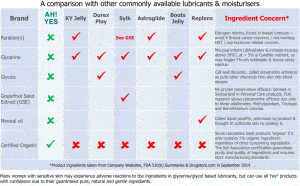 KY Gel is a personal lubricant that can help to improve sexual experience. KY gel price in Bangladesh is one among these products which can help you solve your vaginal dryness problem and improve your sex time and sexual experience altogether. Personal Lubricants are an important tool for those who have experienced vaginal dryness issues or want to enhance their sex life. Vaginal Dryness occurs when the natural balance of moisture decreases which leads to irritation and pain from intercourse or just sitting around all day long! After reading this blog post, you'll learn about what KY gel does for you and how it works so that it might help you make a decision whether to buy it or not! Let's go-ahead
If you are looking for a personal lubricant, KY gel is one of the best options. It's water-based and contains no oils or petroleum products that can irritate sensitive skin. KY gel has long been recognized as an effective treatment for vaginal dryness, which can be caused by menopause, childbirth, breastfeeding and other causes. If you're interested in what the price for KY in Bangladesh is please click here to find out more!
K-Y Jelly Water Based Personal Lube in Bangladesh:
Always be prepared with K-Y Jelly, as it eases discomfort and dryness during sexual intercourse. Lubricates gently without drying up or irritating the skin while feeling wetter than a lubricant! Be body ready and confident with this water-based personal lubricant. It is condom compatible and not spermicidal making it great for people trying to get pregnant.
KY gel personal lubricant jelly is a water-based personal lubricant that helps women and couples live more comfortable, sensual lives. Eases & Comforts
*Use KY to enhance pleasure through the addition of greater friction reduction in certain areas for enhanced sensations
*Provides lasting stretching of vaginal muscles during sex for better intimacy with your partner by easing discomfort or pain due to vaginal dryness
*Gives you relief from itching, burning, irritation and soreness during sexual intercourse. Helping you get back on track with your intimate life without any uncomfortable side effects like stains and odours like with other spermicidal creams
" Turley K-Y Jelly Water Based Personal Lube is designed to help you enjoy sex more with less discomfort or pain during, before and after intercourse. Get rid of symptoms of vaginal dryness like itching, burning, irritation, soreness and pain by applying a thin layer between encounters. K-Y Jelly is latex compatible so it will work with any type of condom without risk."
Is it safe for pregnancy time?
As a physician-approved lubricant, It's made from water-based ingredients so it's safe for pregnancy too! This pure formula also feels just like natural vaginal secretions which help create the perfect touch that will leave you begging for more!
Ingredients of ky gel
K-Y Liquid or Gel proves that it's still possible to create intimacy when your body sometimes holds back our gentle touch. Made with high-quality ingredients like Water, Methylparaben, Chlorhexidine Gluconate, Glycerin, Gluconolactone, Hydroxyethylcellulose, and Sodium Hydroxide this personal lubricant keeps your intimate areas moistened enough for long periods of time.
What's the benefit of using ky gel in Bangladesh?
It has been around since the 1940s and is one of the most popular brands on the market today. What many people don't know is how much KY gel costs in Bangladesh, so we'll get to that later! But first,
let's take a look at some benefits you may experience when using it:
* Helps reduce vaginal dryness or irritation during sex.
* Can help with natural moisturizing during sex
* Gives more comfort because it's not sticky or greasy like other lubes
* May result in less friction which can lead to soreness after sex
How do I apply ky lubricant gel in Bangladesh?
Personal lubricants are a great way to combat vaginal dryness and painful sex. Some people use water-based gel lubricants which can be tricky to apply – but we're here to help! Here are some tips for applying your personal lube:
1) Squeeze out the desired amount of personal lube onto the palm of your hand, or directly on the genitals if you're using it for anal sex and also oral sex.
2) Massage it in with gentle circular motions as needed. It's always best to start slow and build up speed until you find what feels good for both yourself and your partner.
3) Clean off any excess product after each application so that there is no residue left behind on the skin or clothes.
here is the Durex KY Jelly Water Based Lubricant Gel UK official website
Remember:
You don't need too much! The goal is for everything to stay slippery without feeling slimy or sticky. To make sure that things are still slick as time goes by, reapply more gel every now and then. Keep out of the children.