Moov Pain Relief  Spray 50 ML Online in Bangladesh:
Pain always comes in uninvited and can occur while doing everyday tasks such as lifting heavy objects, the wrong posture at work or home. Don't ignore it and instead try MOOV's trusted Pain Relied Spray for quick relief without the hassle of applying cream to your skin like a lotion would be. The convenient spray is mess free- you don't need to massage anything on yourself!

How to use Moov pain relief spray
Please shake well the spray before each use. Moov spray the contents from a 5 cm distance on the affected area for best results, repeat 3-4 times daily until symptoms are gone!
ingredients of India Moov Pain Relief Spray 35 ML: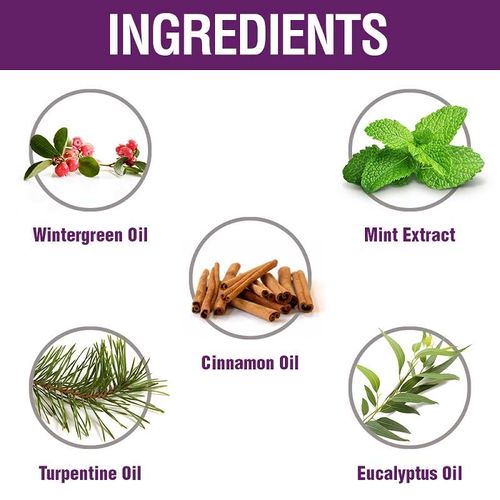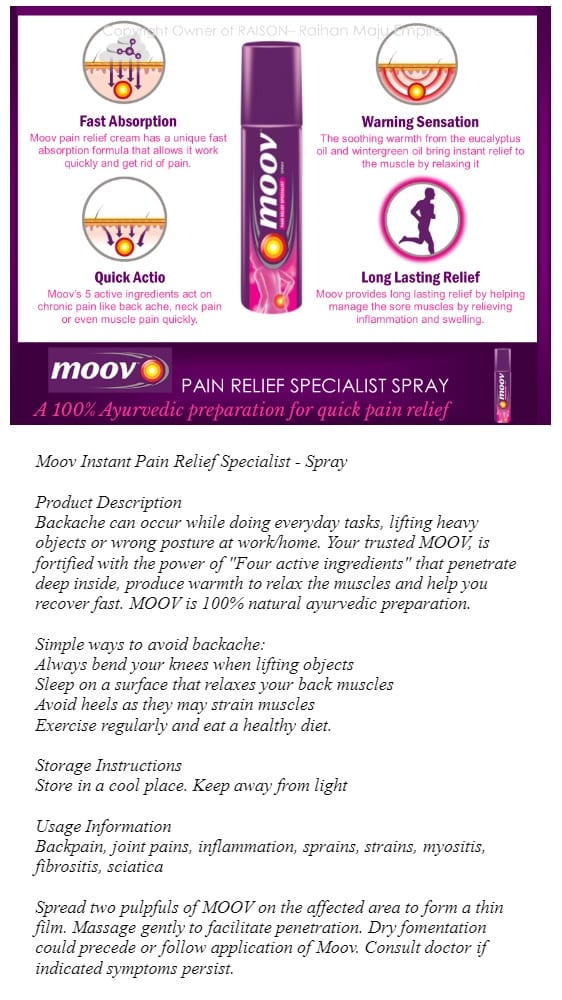 Here the indian moove pain relif main web site you may visit