Buy Best India Moov Cream in Bangladesh
When you need fast relief for aches, pains and soreness anywhere on your body MOOV Pain Relief Cream is the answer. Made using all-natural ingredients that are approved by ayurvedic experts to be safe enough to use as a daily supplement in addition to relieving pain from arthritis or muscle spasms while doing everyday tasks such as lifting heavy objects or sitting incorrectly at work or home.
Ingredients of Moov Pain Relief Cream in BD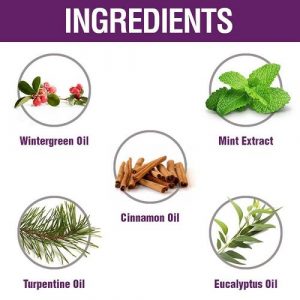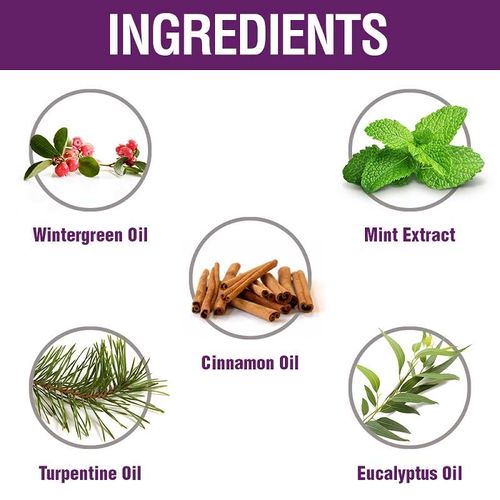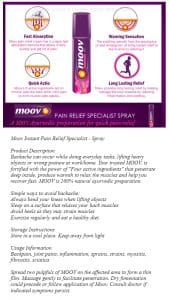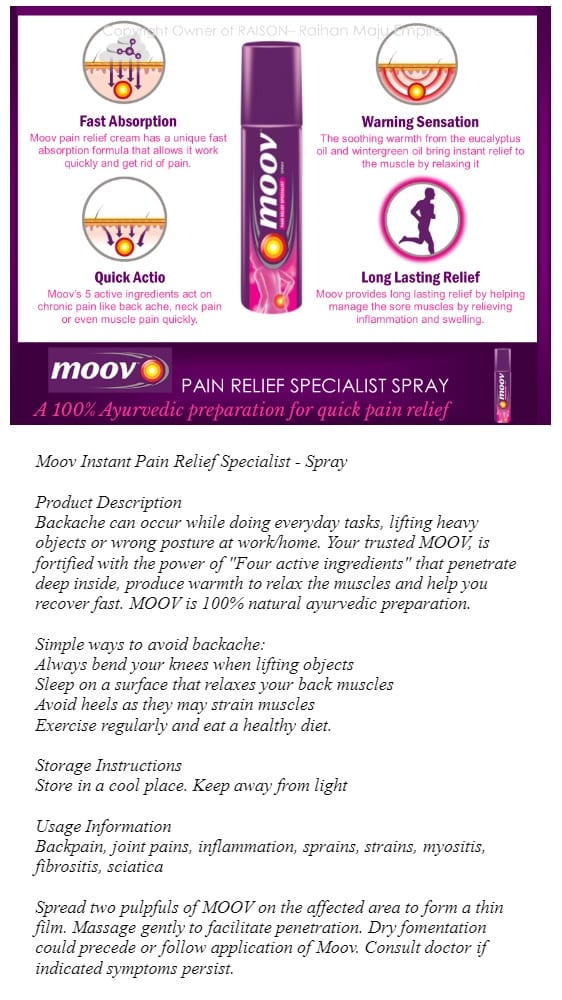 Key Benefits
It reduces inflammation and swelling in the affected area.
It soothes muscle and joint aches.
It contains turpentine oil which reduces tissue soreness and relaxes muscles.
It contains eucalyptus oil which is a fantastic massage lotion for joint discomfort.
It is a fast-acting absorption solution to quickly alleviate discomfort or pain.
Moov Pain Relief Cream Key Ingredients:
Nilgiris oil.
Wintergreen essential oil
Turpentine oil:
Mint extract
How to use Moov cream 50g
Apply two pumps of Moov Pain Relief Cream to the area that is in pain.
the surface on which a thin coating can be formed.
Gently massage the area to aid penetration.
Safety Information
Only for external use.
Before using the product, read the label.
Avoid using if you're allergic to any of the ingredients.
Do not use it on damaged or broken areas.
Store in a cool, dry place.
Keep it out of the children's reach.
Check the expiration date.
There are several Ayurvedic elements in the Moov pain relief cream that aid in the process of alleviating pain. It includes four powerful herbal components that work wonders for relieving muscular discomfort. MOOV, on the other hand, is a wonderful treatment for chronic neck and lower back discomfort.
Wintergreen oil:
Inflammation and edema in the afflicted region are reduced by this treatment.
It treats aching muscles and soothes joint pains by using mint extract, which has a cooling effect.
Turpentine oil:
Helps a lot to relieve your pain.
Eucalyptus oil:
Its soothing warmth makes it a great massage lotion for those with joint problems.
Here is the Indian moov pain relief main website you may visit.